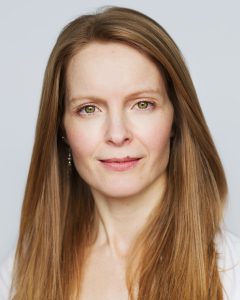 Michaela Betts is a singer, song writer, lyricist, teacher and consultant working from studios in Surrey and London. She is an established session singer who has sung and performed on projects for (among others) Patrick Doyle (Brave, Gosford Park, Bridget Jones), David Van Eyssen (Slipstream, RCVR), Tim Rice, BBC and has had her voice featured in TV commercials including Coca-Cola, The AA, Braun and Nescafe. As a pianist Michaela has performed in BBC productions including the one-off drama Mothertime and most recently The Antiques Roadshow.
Michaela is a member of the art pop band TheGhostOrchestra with whom she has released two albums and was an original cast member of their theatrical production Songs of Love and Loss at The Edinburgh Festival.
She is a published songwriter and is currently working on a musical theatre / pop crossover song cycle "Duality". As a composer she has written original songs for the children's theatre company Little Pixie Productions and their shows The Red Shoes, Granny's Big Top Tales and Turned Out Nice Again.
Michaela has been teaching singing and piano professionally for the last twelve years and was formally Head of Singing at Laine Theatre Arts. Past and present students can be seen in West End, touring and international productions including Mamma Mia, The Book of Mormon, Wicked, Hairspray, Rent, Motown The Musical, Aladdin, 42nd Street, The Adam's Family, Les Miserables.
She lives in Surrey with her musician partner, two creative and at times feral children, their Staffordshire Bull Terrier Molly and Basset Hound Frankie, their two cats Bubble and Phoebe and a herd of cows who live in the field at the end of the garden (which is at current rather overgrown).